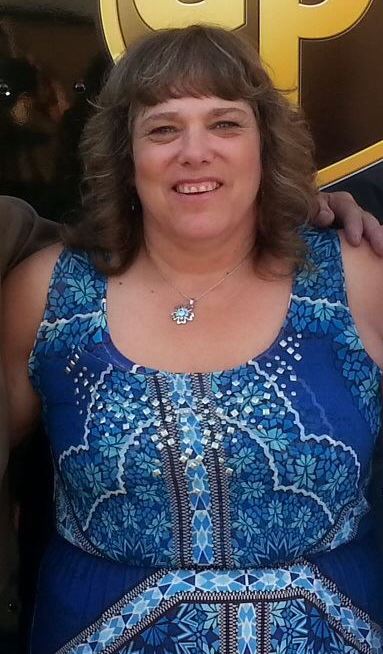 Patty Thomas
Patty joined our volunteer team at the perfect moment. We were scrambling to prepare for our big ribbon-cutting ceremony. From creating beautiful ribbon bows, to helping us decorate beautifully, to literally scrubbing toilets, Patty truly helped make everything lovely for the ribbon-cutting event. She is a multi-talented lady, and we are thankful to have her as part of our Step By Step volunteer family!
Donna Butts
Some people come into your life, and you don't know how you ever got along without them beforehand! For us, one of those people is Donna. She started volunteering with us and has completely embraced all we have asked her to do. She takes great care with helping to keep our baby room organized, which is no small feat. She calls it her "labor of love" and it certainly is! Donna, we are so thankful to have you as part of the Step By Step Volunteer Family. Thank you for all that you do for us - we couldn't do it without you!
Puyallup South Hill Rotary
We had an abundance of tulips and other flowers that needed to be cared for and wrapped into bouquets, in preparation for our 2nd annual Mother's Day event. Thank you to Cyndi Anderson who helped organize a volunteer sign-up for the Puyallup Rotarians. We had plenty of hands on deck to help. They were even kind enough to help us out with some of the weeding around the farm, to help make the place look great for our event. Thank you so much Puyallup Rotary for coming out to the Farm and helping us get ready. We appreciate you!
Johnette Schiesz
Johnette first heard about Step By Step years ago, from a young mom who was a client with Step By Step. Afterwards, she put a note up on the desk at her Massage Therapy & Pilates Studio, "Malulani", with information about Step By Step and needed donation items. It wasn't long before the donations began to come in. Since then, she has continued to put out copies of the newsletter, News Tribune articles, and other related news and events. She says, "Folks just keep on giving!" Many of the donors are clients. Others are friends of her clients or friends of friends. One of the women that she has never met was looking for something to do, following the recent loss of her husband, and she now knits blankets and hats for Step By Step moms. Another friend of a friend drops off two cases of diapers or wipes, whenever Costco has a coupon. Another client makes it her mission to find newborn diapers, because she knows how quickly we go through them. Thank you, Johnette, for all your support!
Ministry Institute Interns
Over 90 students from Puyallup Foursquare Church came out to the farm for a volunteer day. Led by Hannah McGunagle, they worked hard, were incredibly polite, and knocked out jobs that would have taken us weeks to complete! They helped us clear a large weedy area of ground and build stations for our 5K Kids' Obstacle Course, assembled over 1,000 diaper packs for new moms, tied up over 1,200 silverware sets for our upcoming family Christmas dinner and celebration, stuffed 1,000 envelopes for a mailing, helped organize baby clothes and blankets, made Christmas decorations and centerpieces, and muscled around a whole bunch of tables, chairs, and other assorted furniture to make our storage much tidier! We really enjoyed having them and are extremely grateful for all their hard work!
Nancy Sick & Beta Sigma Phi
Step By Step had the pleasure of hosting a work party for the service sorority, Beta Sigma Phi, here at the farm. This delightful group of women, organized by Nancy Sick, spent the morning crafting and assembling 22 beautiful family gift baskets. The baskets were raffled off as prizes at our south end family Christmas celebration. The group generously brought a number of gifts and donations to add to the gifts. These baskets are a highlight for many of our moms and give them and their families the opportunity to spend some fun, quality time together during the holidays. Thank you, Nancy and crew!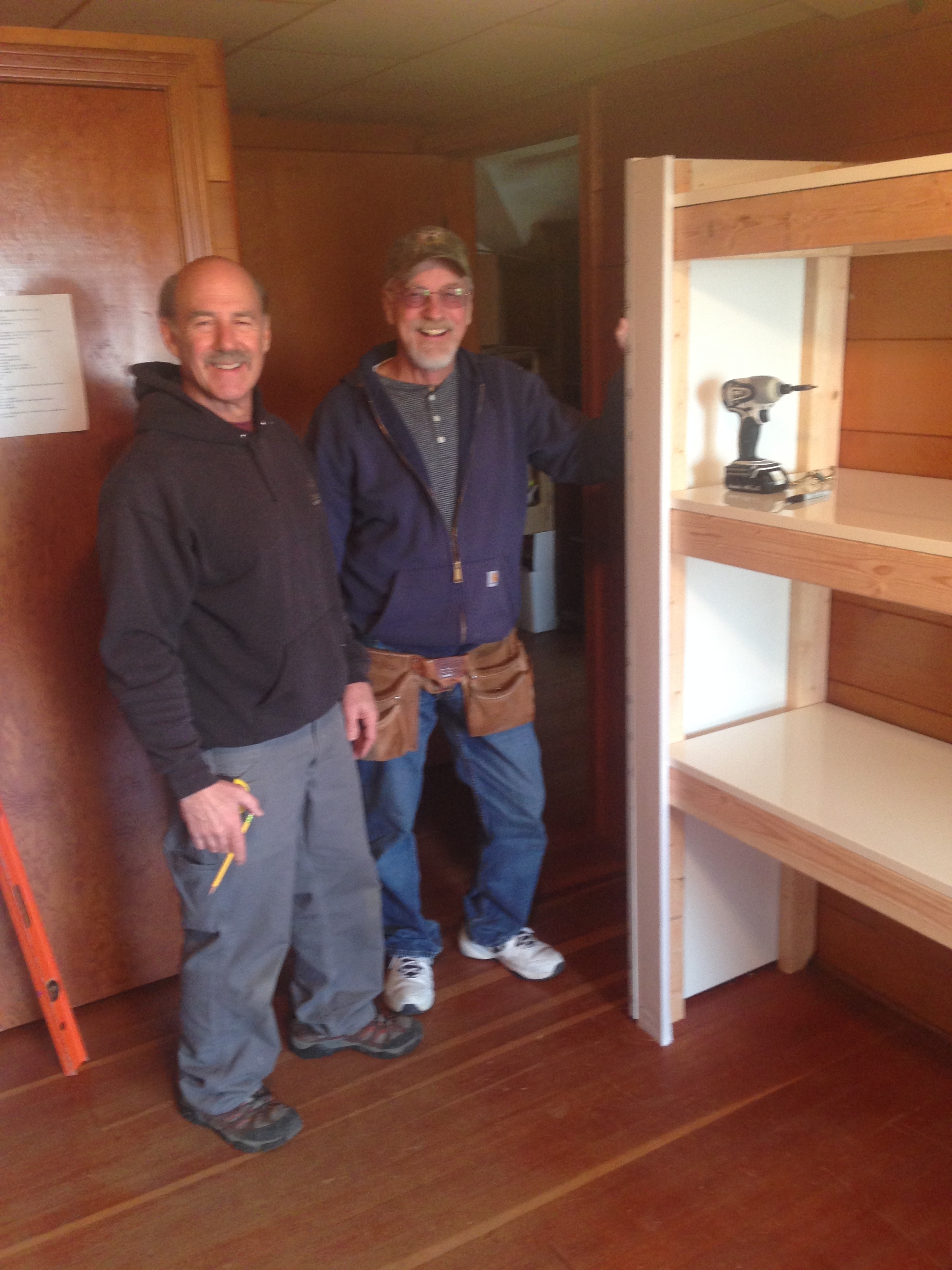 Dave Teodoro and Ron DeVany
When one person is a member of our Step By Step Volunteer family, oftentimes other members of that volunteer's family join in alongside. Nancy Teodoro, a regular volunteer at Step By Step, asked her husband and brother if they would be willing to build us some shelves, for our baby supply room. The result was a large set of shelves which are helping us to streamline and organize our donation room for baby items. We are so thankful for their expertise. Thank you Dave and Ron for your time and talents, and for donating all the supplies to make these awesome shelves for us. They are great! We are already plotting our next building project for them!
Starbucks Corporate
Step By Step had the pleasure of hosting 8 wonderful employees from Starbucks Corporate in Seattle out at the farm for a work day. They did everything from scrubbing toilets to washing windows, lots and lots of sweeping, and "weeding for days"! We are so thankful to Starbucks for lending us their super awesome team to help spruce things up around here, as we prep for our upcoming Mother's Day weekend event. Special thanks to Trisha Dintelman for organizing the group and making it happen. Thank you Starbucks corporate!
Heather Volkers
Heather serves in an official capacity on Step By Step's Housing Board, but she has been generously volunteering her time and expertise for over 10 years. She is a lead committee member and heads up the registration and checkout team for our annual fundraising dinner and auction. She has volunteered at our Mother's Day events and at our annual 5k Walk/Run as both a volunteer and a Team Captain for the awesome Stepping Stars team. She leads and trains volunteers, assists with countless admin projects, and she recently helped organize and run our Summer Family Picnic and Free Yard Sale for our moms. She is always jumping in to help, and we literally do not know what we would do without her. Heather, you are amazing!
Sue Larson
Sue taught Kindergarten and 1st Grade for 16 years in the Sumner School District and 5 years at a Co-Op Preschool. She chose to volunteer with Step By Step, because she is passionate about helping to give children a healthy and positive start to life. She loves that Step By Step helps women gain skills and build confidence in themselves. She has been a volunteer with us for a little over a year now. Sinceshe retired, she has been one of our regular weekly volunteers in the office and has helped with outside events as well. Her organizational and people skills are awesome and we love her sweet cheerfulness! Thank you, Sue!
Just Between Friends
Allison Stephens, the coordinator for the Just Between Friends Tacoma event, generously invited Step By Step to be one of their local charity partners. We were able to host an information booth at the event and were the recipient of a huge amount of donations, at the end of the sale. Our volunteers spent hours upon hours sorting and organizing donated baby clothes and supplies. We received several carloads of unsold children's clothing, strollers, pack-n-plays and toys. Our case managers were thrilled, and many of these items have already been given to some of our moms in need. Thank you!
Karin Crane
Karin is our superhero volunteer for December! She took on the lead volunteer job of being the liaison between Step By Step and Lighthouse Church, to help with the tremendous amout of work that goes into planning and orchestrating the South end Christmas celebration.
She recruited the Team Leads for all of the stations, rallied roughly 300 volunteers from the church, coordinated programs and registration, helped bring in donations, and made sure that no balls were dropped. She pulled off this Herculean task with patience, grace, and superb organizational skills. This year's event was the largest party we have ever had. It was beautiful and memorable for us and for the many families that attended.
Karin, thank you for your kindness, enthusiasm, and tireless effort to make this year's event fantastic. You truly are a superhero in our story!